Here's what we do for Professional Services – Manufacturers & Distributors – Growth Minded Companies
Sales Growth Plans customized for 3 segments
Proven ways to grow revenue – make it reliable, repeatable & systematic.
We help change your economics by helping CEOs and leaders fix sales that are stuck when you don't know how to solve it. We're experienced Jack Daly sales experts. We've developed proven Jack Daly sales growth systems, processes and tools into a game-changing Sales Playbook that lifts your company to thrive.
We get you "unstuck" to solve sales problems and grow revenue like never before. Get the right players in the right seats producing at their best so your team can multiply success.

Strategy to innovate, then leverage competitive advantages. A proven plan to multiply effectiveness. Drive new revenue and grow results.
CASE STUDY
Revenue grew 122% after a major Sales Organization turnaround
CHALLENGE
A private holding company acquired a nationwide but locally-focused media company as a turnaround opportunity. The sales team lacked results, confidence, and strong leadership, culture was negative, and the company was losing nearly $200,000 per month. A major turnaround was required, indeed.
Enter Leverage Sales Consulting…
SOLUTION
The company thought they were in the advertising business. We helped identify their real core businesses: sales. And we explained the urgent need for them to build highly effective salespeople. We built a custom turnaround plan with major changes in the first 4 months:
Address and fix culture problems
Create a simple and clear selling model with existing leadership
Build, test, and refine a new sales process with related selling tools
Increased revenue by 122% in 2 years
Doubled topline revenue in 12 months
Eliminated $200,000 per month loss within 4 months
Replaced weak, nonproductive, overpaid leadership with new leaders
Added productive sales management tools and leader development plans
Re-engineered the sales process, training program, and sales support to generate results quickly
Freed up CEO time to focus on growing holding company portfolio from 7 companies to over 120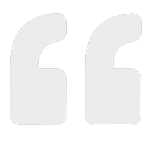 You taught us how to replicate sales results by building a system that focuses on getting the right people, processes, and practices in place.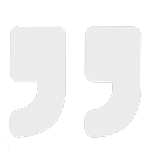 It has given us an enormous know-how to grow and scale our success.
–Company CEO
This client witnessed the multiplying power of implementing proven sales systems and processes combined with effective sales leadership.

Expertise to solve professional selling challenges. Reduce demand on time. Quicken your ability to grow results.
CASE STUDY
Sales close rate multiplied 4X higher by changing one process
We helped this wealth management firm increase their close rate by improving one key process.
Here's what we did.
CHALLENGE
A 25-year old wealth management firm was struggling to close more sales from their large flow of leads. Their existing sales close rate was 20%. They didn't have a "sales culture," but wanted to avoid unqualified leads and "sell more efficiently" to increase their win rate. Help to improve the close rate was needed.

Enter Leverage Sales Consulting…
SOLUTION
On our first day together, we worked with the firm to change ONE seemingly small sales closing process step.
Improve a key step and their overall closing sequence to serve the buyer's needs
Create a simple closing process empowered by using support staff to protect the leaders' time
Trial, test and track early improvements, and upgrade where needed
Increased close rate from 20% to 82% in first 30 days
• The higher closing rate continued at a 3x to 4x for 2 years
They got paid at +400% increase for doing the same amount of work
Tripled AUM (Assets Under Management) over 2 years during very challenging investor markets
Sales and profits multiplied
Freed up time of leaders to focus on key accounts and improving other systems in their company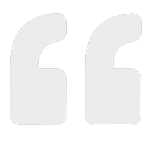 The dramatic upswing in our closing rate is simply remarkable. It was a missing link that we just didn't see. It has changed our business. The only difficulty I have with this great improvement is thinking about all the years of previous business we could have closed! It changed our view on everything we're doing in sales and marketing.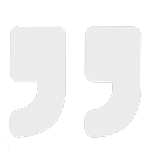 We're now looking for other opportunities to work smarter.
-Firm President
This firm realized the importance of seeing their sales process through the buyer's eyes, and reinventing it to match what buyers need and want to buy.

Expertise to solve complex sales channel problems. Install a proven plan to multiply productivity and results.
CASE STUDY
Revenue grew 108% reorganized, refocused the sales & marketing organization
We helped this yacht crane manufacturer learn how to utilize their unique strengths, compete at a higher level, and grow revenue and multiply market share.
Here's what we did.
CHALLENGE
The 7-year old yacht crane manufacturer was struggling to generate leads to win enough business. Their product lines were better than the competition. But they weren't taken seriously by the shipyards that buy the majority of cranes due to well-established relationships and "set" buying habits.
SOLUTION
How to clearly differentiate, demonstrate value, build trust, and create urgency with high value target buyers
Massive increase in leads and sales results
Stronger sales leadership developed
Clearer, more effective, more efficient sales process (streamlined by over 40%)
Developed 4 segmented sales channels – able to sell the same 38 product models to all 4 channels
Doubled sales growth each year for 3 years
Developed a unique competitive advantage sales message that increased brand preference
Website leads multiplied to millions of dollars in new sales and a continuing multi-million-dollar pipeline of new leads
Hired two top-producing sellers
Sales process streamlined by over 40% to be more focused, effective and efficient
Greatly increased market share and key OEM contracts
Expanded new markets in Europe, Middle East and Asia
Tripled the size of their factory to keep up with sales demand
Company transitioned from a small player in the industry to a leading competitor
Built their brand into an industry-leader by differentiating. Created strong brand preference
Market share grew rapidly while competitors shrunk. Eliminated two competitors in North America
o They put one direct competitor out of business. A second competitor stopped making cranes. And their largest US competitor (a 50-year old company) was greatly weakened and nearly folded due to lost sales
Company was purchased by a large marine industry conglomerate due to its powerful brand position, value and preference in the marketplace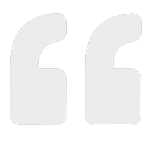 You showed us a whole new way to compete in the marketplace. But it started with us finally getting clear on understanding exactly what makes us valuable to buyers. You helped us innovate so much where we needed it. My first wakeup call was on day one. You asked about the hot pursuit of our Top 10 targets list. We didn't have one. I realized we had so much to learn. I'm truly grateful.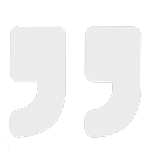 It has given us an enormous know-how to grow and scale our success.
–Company CEO
info@leveragesalescoach.com